Swing Door Storage Cupboard
A concealed storage solution is provided with our swing door cupboards.
These cupboards are economical on space and are designed for maximum storage capacity.
The cupboards can be used for several purposes and are built from durable components to withstand frequent use.
The swing door storage cupboard has been tested for strength, durability, stability and function to Australian / New Zealand Standards AS / NZS 4790 and to British Standards BS 4875-7 and BS 4875-8.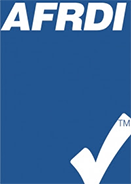 Certified in 2009 & 2014
in AUSTRALIA
Tambour Door Storage Cupboard
The tambour door cupboard is a popular choice when complete access is required and designated storage areas are tight on space. These shutters offer a durable solution for all your storage requirements.
The design is elegant where the tambour door itself retracts fully into the cupboard to provide easy and quite operation while maintaining optimum rigidity.
A range of internals is also available.